Programs
Click on each program for more information.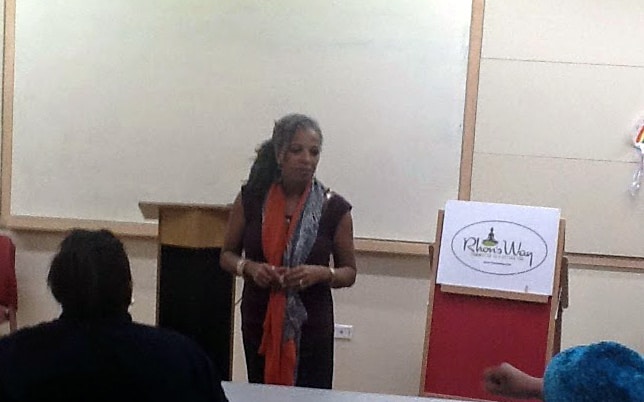 Overcoming Barriers to Success by Communicating with your Children
A fun and interactive session that explores how working together as a family will add to your student's personal and academic success.
Understanding Your Children for Better Success Using the Five Love Languages
This workshop will encompass various activities that are thought-provoking and fun for parents. Participants will gain the knowledge needed to bridge the gap between students and parents, as well as, gain a better understanding of their everyday realities and what they may need to be supported on their path to success.
Mapping Out Your Future – (THINK … Grade School to H.S. to College & Career)*
It all starts with planning. A vision board allows parents to visualize their future in a fun and thoughtful environment. Once it is visualized, one can then work toward making it a reality.
(All materials provided. It's recommended that participants bring personal pictures for this two-hour workshop).
Parents that SHOW UP – have students whose success rates GO UP! *
This is a fun and enlightening workshop that will teach you the
Top 10
benefits of a good education for you and your family. This is a very interactive workshop that will help your child(ren) succeed in life. (75 minutes)
Strengthening Parents & Family using the 7 Habits of Effective Families
Do you feel like you are on the treadmill going nowhere when it comes to your child's grades? Learn techniques on how to motivate your child to learn and raise their grades. Also, strategies will be taught so parents can communicate effectively with their child's teachers. (1 hour)
Learn Simple Math to Become a Healthier Family
Studies have shown that eating good nutritious foods help our children focus, boost thinking skills, concentrate, and sharpen creative skills among other benefits. This is a tasty educational workshop to learn the numbers towards health.
(All food showcased plus (2) $25 gift cards are raffled off as incentives for attending – everyone leaves with a prize) (2 hours)
Rhonda's workshops are full of energy, my parents love her! Everyone left feeling totally empowered and ready to make a change to better their families.
– Liz Childs, Alex Haley PAC chair
Ms. Rhonda Thomas skillfully engages her audience with passion and sincere concern for the growth and development of each participant. Our school community is both brighter and stronger because of the invaluable knowledge provided by Rhon's Way! Every school should invest in Rhon'sWay; you would not be disappointed.
– Mr. W. Terrell Burgess, Assistant Principal
George Westinghouse College Prep*
"Mrs. Thomas, you did a great job. My parents were very happy. I will certainly be referring you and your workshops to the principals I work with."
– Dr. Yvonne Womack, 2013 Tanner Elementary Principal
Rhonda, you have a genuine passion that shines through in your workshops, your engagement with attendees, and overall communications was great. You have obviously hand selected individuals who represent Rhon'sWay well! Everyone who stopped to speak with me afterwards shared how professional and organized it was. Thank YOU for your professionalism and prompt presence. I'd have you all again anytime!
– Shaun P., Lindbloom, PAC chair – Rhon'sWay hosted their year- end event
Rhonda's workshops and consultants are Professional and Fabulous!
– Thyatiria Towns, FACE -Family & Community Engagement Manager of Network 13
If you book a series of workshops a discount will be applied to each one. Remember we can customize our workshops to the needs of your parents — just ask!