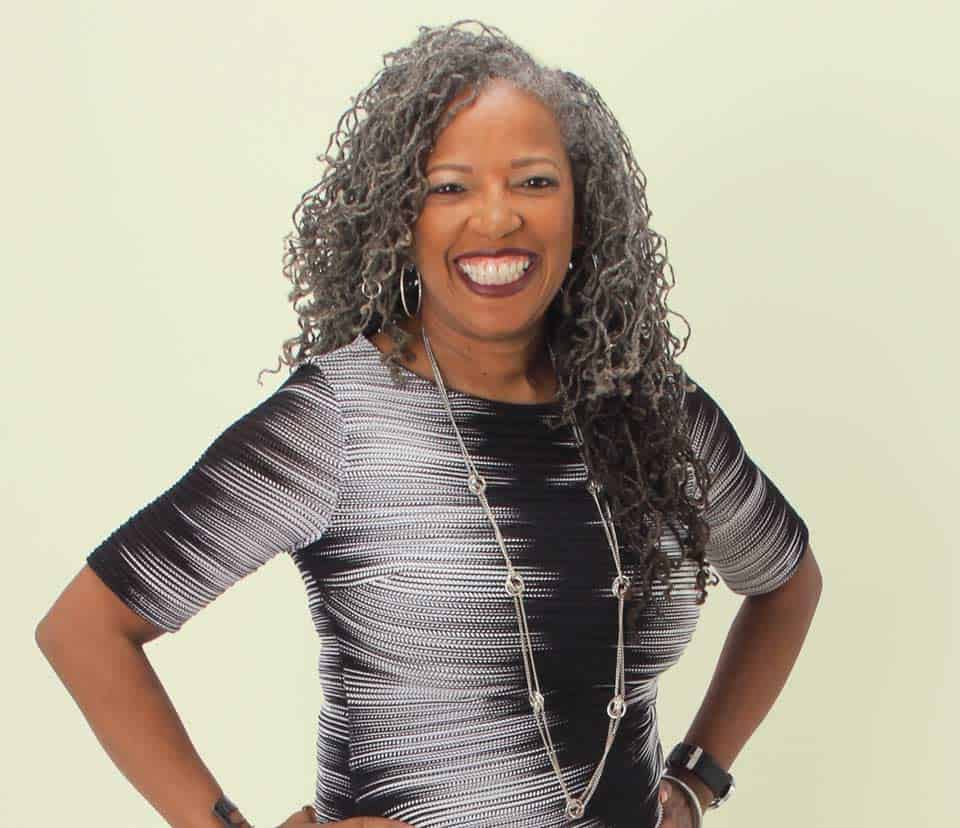 Getting You to a Happy Healthy Lifestyle
Rhonda Thomas,
Transformational

Health Strategist
Author – Speaker – Motivator – Coach
COMMITTED TO A BETTER YOU!
Launched in 2002, the Rhon'sWay organization is a total Healthy Living Plan. Its vision is to connect individuals with a complete physical, emotional and mental course of action that will equip them to live a healthier life.
Because mature women experience the most diverse life circumstances, Rhonda Thomas mission is to escort the sophisticated woman on a powerful journey that will improve overall quality of life.
This Wellness Icon, recognized for her astute wholeness marker, is not only sought-out to empower the cultivated woman, but she also promotes the empowerment of the community.
 This is the perfect time to invest in yourself and be committed to a better you!
"It's my time, own it" for mature women, 50 and up
Rhonda motivates and inspires mature women to find balance and harmony in their lives through networking and providing support. She helps transform mature women by helping them find clarity and alignment in their lives to get them on the road to health, harmony, and happiness.
Workshops for Parents
Rhon's Way offers several workshops for parents which include: Overcoming Barriers to success by communicating with your children, Understanding your children for better success using the 5 Love Languages, Mapping out your future, and more.
Health Coaching
Rhonda offers health parties, healthy shopping, food preparation, cabinet clean out and more.
Rhonda Thomas is the aspiring Speaker, Wellness Strategist and Consultant who is committed to motivating and empowering the mature woman to get to her true "Happy".
Rhonda's journey has dictated her passion to help individuals take control of their lives. She has authored a best-selling publication, 'Soul Combining for a Slimmer Healthier You', where she shares her personal journey of struggles and her self-sabotaging issues with weight gain along with how she successfully used her will power to transform to a life of better health. 
Rhonda also travels across the United States speaking with numerous organizations, about the value of education while also encouraging high school students to prepare for higher learning. With her electrifying and energetic stance, Rhonda has what it takes to transform how her audience thinks and lives.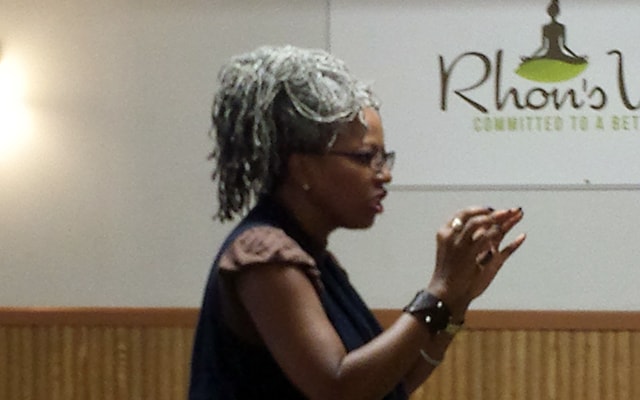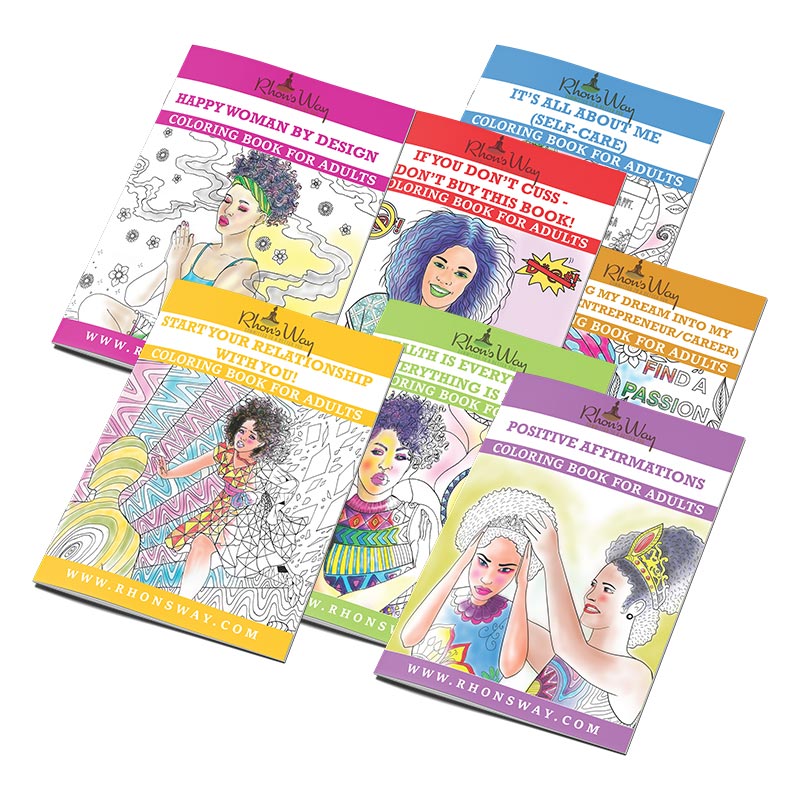 Take a Break from the World and Color Your Stresses Away
Shop Empowering Adult Coloring Books from Rhon'sWay
These coloring books are very important to me, and I wanted to make sure that the images weren't just random, but pictures that would inspire you and motivate you to rise to your life's challenges.
They'll also give you an escape—an escape from everyday frustrations and the digital world (no apps here!) and after finishing a page, you'll come back to the world with a new perspective, a calmer mind, and if all goes well, feeling happier.
Each book has a distinct topic, and can help you find your center depending on what you're going through or what you're feeling on any given day.
Getting you to a healthier lifestyle encompasses the physical, emotional and mental well-being.
The Rhon'sWay organization is all about giving you interactive, power strategies that catapults your vision for a better you.
Whether it's one-to-one coaching, small group intensives, or keynote speaking; the Transformational Health Strategist, Speaker, and Author is the signature 'Luv Luv' Coach on thought-provoking solutions for smashing sabotaging issues and to depower an unhealthy mindset that keeps us from 'true happy'.
Rhonda invites you to find balance and improve your life via her workshops and health coaching.
Or, you can take a break from the world and calm your stresses with her distinguished, interactive and empowering Adult Coloring Books/Journals!
I am Rhonda Thomas and I challenge you to take control of your life and commit to a better you!